Jinnam Agricultural Corporation, we previously developed brand visual identity & packaging design system for, asked CFC to create brand imagery, product line extension design and gift box design.
We did art direction and photography shooting for new products of Jinnam.
The keywords of photography was 'sincere & elegant'.
For product line extension design, we followed a monolithic way to deliver consistent brand image to customers.
For a gift box, we deconstruct the label graphic and reconstruct to form patterns.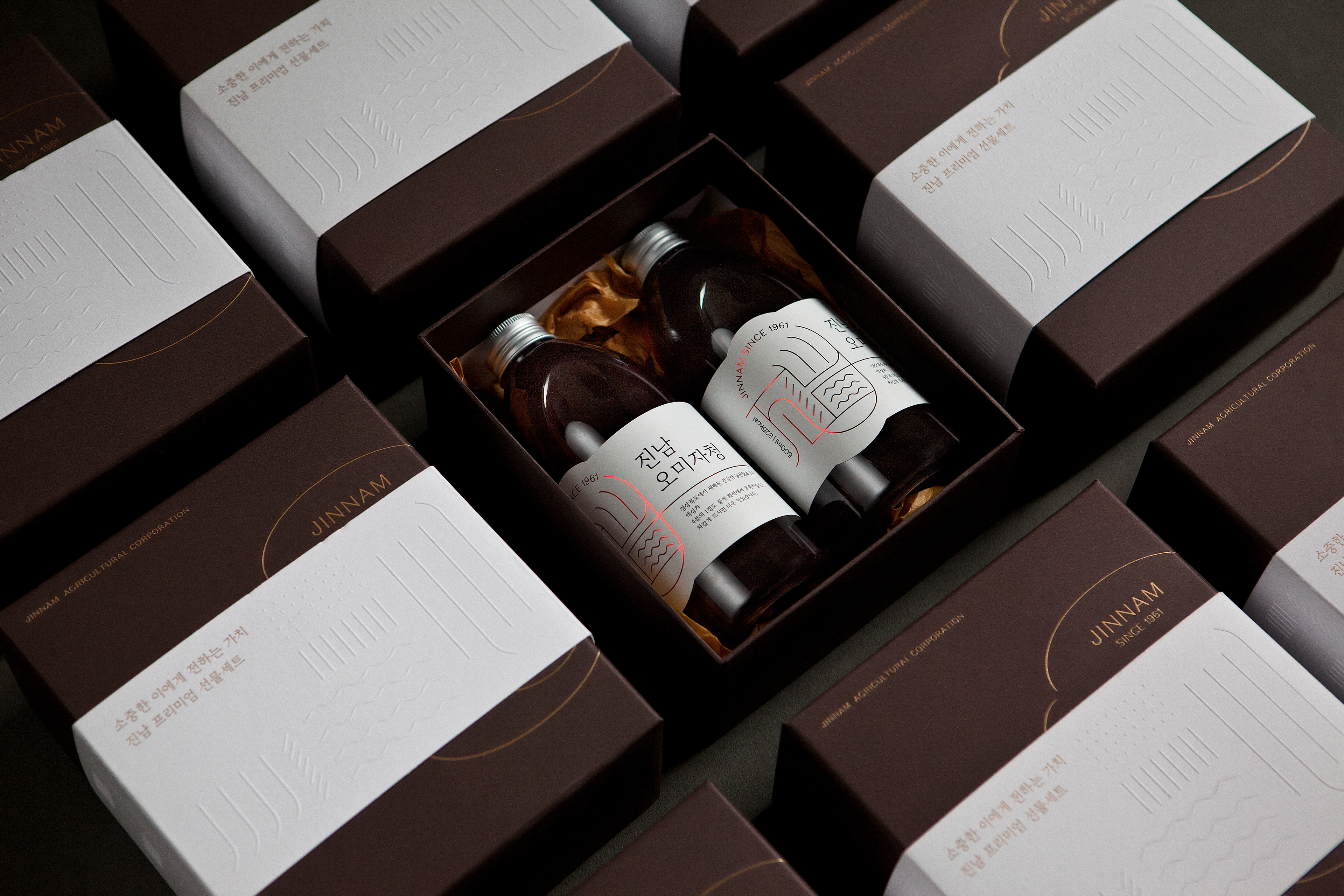 Jinnam Agricultural Corporation Brand Imagery & Packaging Design Development
Client: Jinnam Agricultural Corporation
Visual Identity Development
Art Direction & Design: Charry Jeon
Photographer: Kiwoong Hong