Renewing a brand with a history has a different meaning than creating a new one. The package design renewal of the Osulloc blended tea line, which CFC collaborated with Osulloc Design Team, was to preserve the brand's legacy while evolving it to fit the context of the times. It is a work that captures the quality of Osulloc and delicate details in a gentle evolution that matches the language of the target. 
Below were our project objective.
1. Delivering more simple and refined look and feel
2. More informative design in a friendly way
We refined Osulloc patterns and graphics into a more sophisticated form. New package design is more vivid with new patterns reflecting ingredients of each tea. New index system also delivers detailed information about the Osulloc Tea -ingredients, tasting notes and brewing instructions.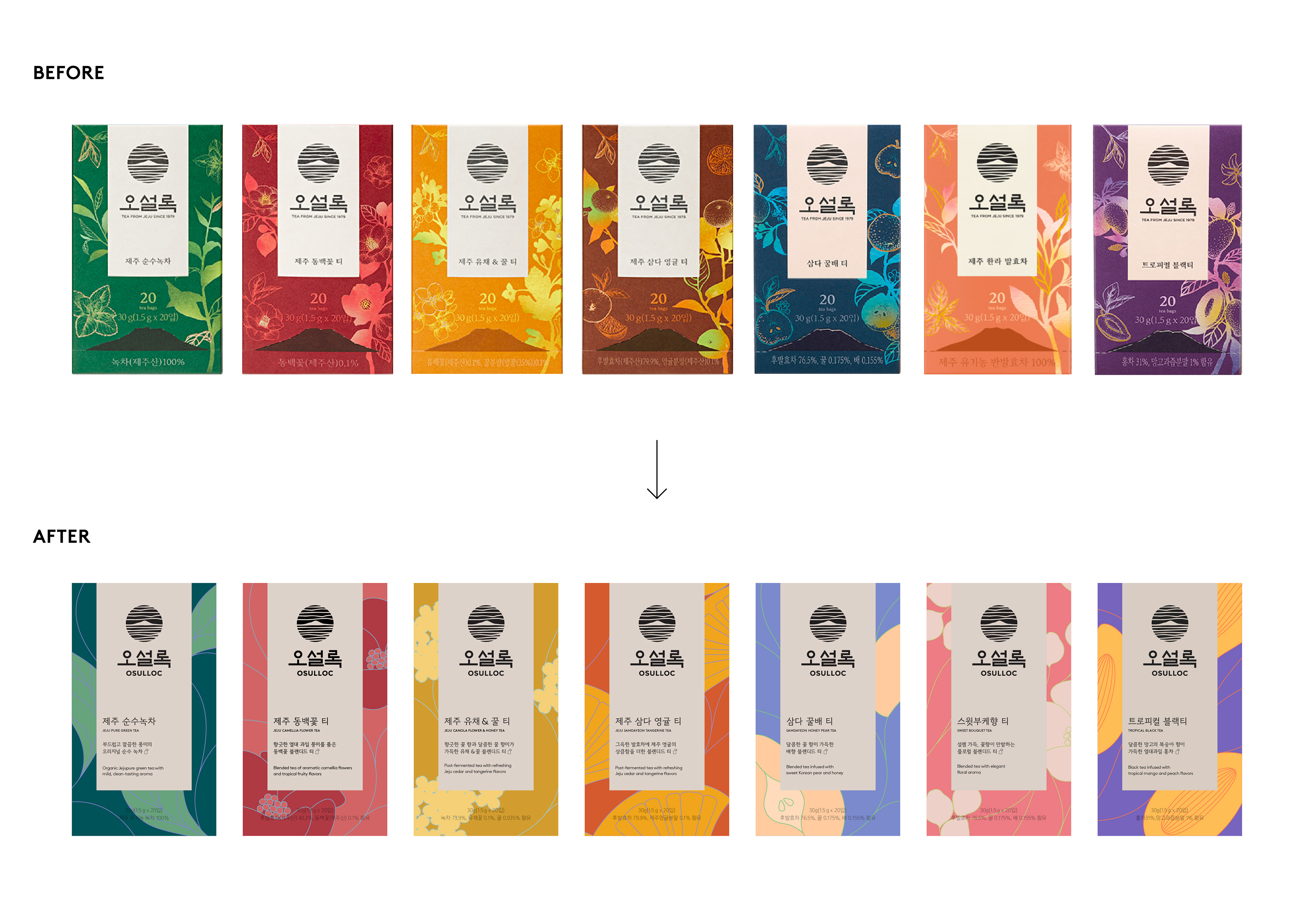 Osulloc Pure Tea Line Package Design Renewal
Project Management & Design
Package Visual Identity & Design Dev.
Art Direction: Charry Jeon
Design: Charry Jeon, Jiyoung Kim, Saerom Kang
Photography: Kiwoong Hong
www.contentformcontext.com