Located in Munkyung-Si, South Korea, Jinnam Agricultural Corporation is a company producing fermented food, such as soybean paste and chili paste. Established in 1915 by Bong Seon Lee, Jinnam has been sincerely made their product with fresh ingredients harvested from their village. Inspired by the scenery of Munkyung, we drew imaginary village where people are working at farms to make high quality products. The village was drawn based on two Korean letters, 'Jin' and 'Nam'. 
We wanted to develop 3 versions of the village.
1. A detailed illustration for the paper cover of the container.
2. A simplified version of the illustration for the label design of the container.
3. A visual identity of Jinnam which delivers our concept.
We expect people to experience Jinnam brand story when they are opening the packaging. From a logo on the box to an illustration on the cover, people would feel they are slowly getting closer to Jinnam Village.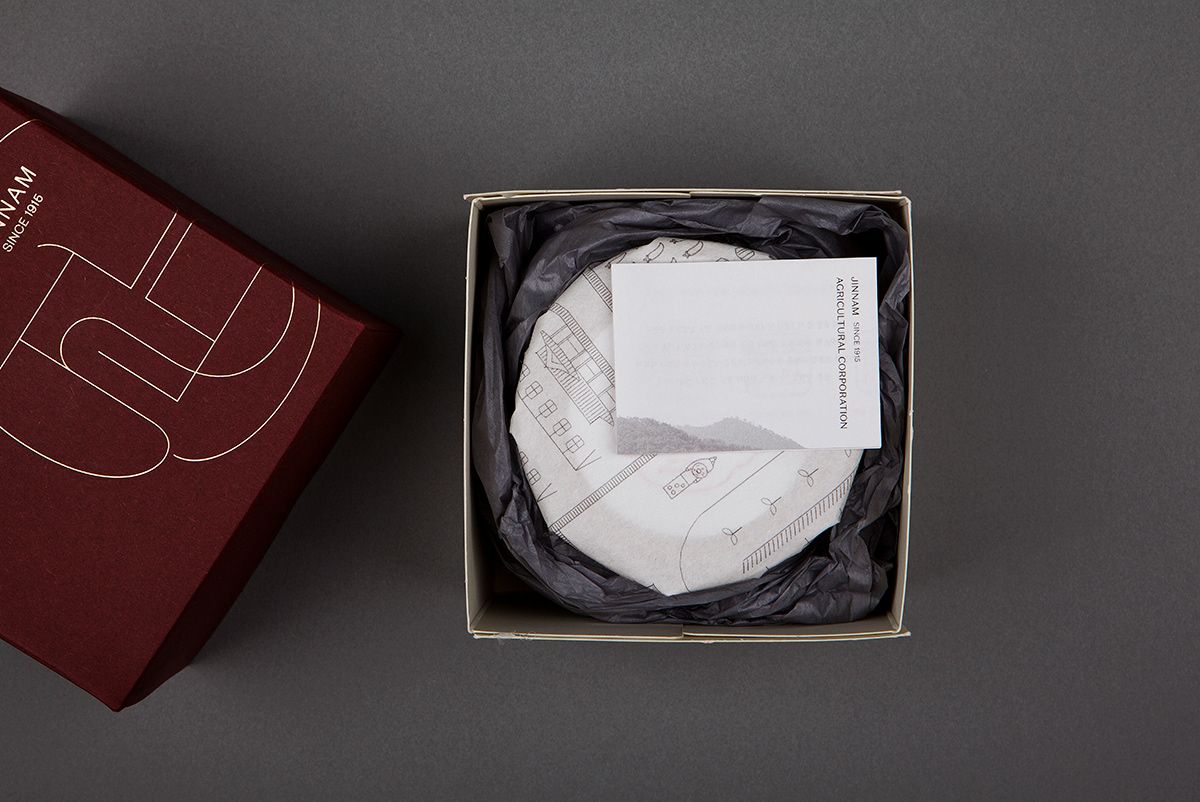 Client: Jinnam Agricultural Corporation
Art Direction & Design : Charry Jeon
Illustration : Saerom Kang
Photography : Kiwoong Hong